More details below about Nicola's GoGo Year Book 2010, I love that everyone is so excited about this challenge already, there is nothing like a free challenge every month to get the mojo working again, and don't forget the free hybrids to download to use with this challenge...
Welcome to 2010 Ladies and a brand new challenge
I hope you will all join me each month through the year to create a cool keepsake of your 2010 !!
This idea was born out of journal I used to keep just for me but I enjoyed it so much I wanted to share it with you all ...the idea is simple but you will all love it I'm sure.
The first thing I want you to do when you get your kit is keep hold of your pizza box , you can make cool Yearbook covers from this either yellow and bold like my 2008 version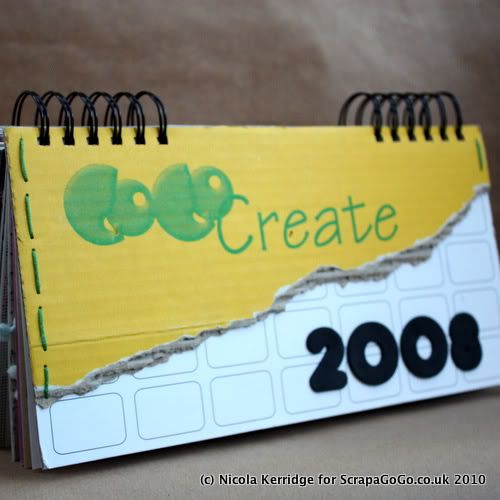 or more shabby chic style by using the kraft coloured side of the box.
The size of my Yearbook is 6 x 12 so that each double page entry uses a 12 x 12 sheet of patterned paper or CS from your kit.

I will be back a bit later in January with more details and a FREE and EXCLUSIVE hybrid element .....

See you all real soon
Nicola x